Customers who bought this product also purchased...
Customer reviews
Product doesn't have any reviews yet
Leave review
6 pair of compression socks (Elite)
Compression socks in an affordable 6-pack
A total of 6 pairs of stylish compression socks that help you with blood circulation in the foot and legs. The socks prevent varicose veins, reduce the risk of injury during exercise and help keep circulation up for example. flights.

✓ Reduces the risk of injury
✓ Prevents varicose veins
✓ Warms the muscles during cold days
✓ Both for everyday use and exercise



Thanks to the compression in the socks, the risk of suffering from heavy and tired legs is counteracted after a long day at work. Ideal for those who are standing or walking a lot during a work day. Graduated compression - stimulates increased blood circulation and thus faster recovery.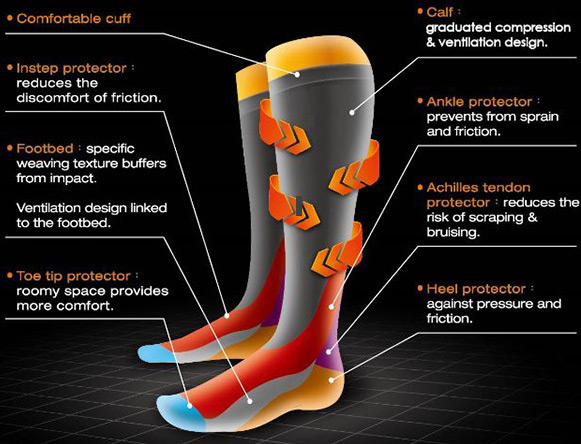 | Size | | Shoe size | Ankle range | Calf | |
| --- | --- | --- | --- | --- | --- |
| S - M | | 34-39 | 17 - 24 cm | 25 - 35 cm | |
| L - XL | | 40-46 | 21 - 30 cm | 35 - 47 cm | |

Specification​:
Quantity: 6 par
Compression ratio: 25-30 mmHg
Material: Cotton, nylon and spandex
Machine wash: Yes
Modell: Unisex